Today was an incredible journey, not just for me, but for my dad and our group of friends who are also members of Antietam's popular Battery B, 4th United States Artillery Living History Group!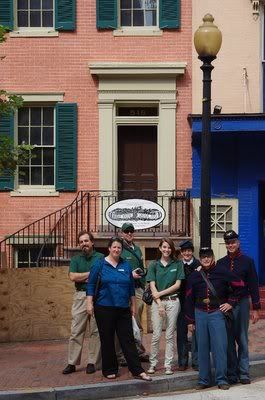 We all had taken a trip to DC this fine day on August 18 for the Hartzog Awards being held at the famous Ford's Theatre where President Abraham Lincoln had been assassinated. Our team had been nominated by Christie Stanczak for Outstanding Group competing against Canal Quartermasters of the C&O Canal NHP. We all anxiously awaited until about 10:45 when we were called in to the theatre. We were given a brief orientation of the history of Ford's Theatre and I had learned so much more than what I had known before. When we were all called up to go on stage, it was like a fantasy. We had been standing on the famous platform where John Wilkes Booth had jumped and landed after shooting Lincoln.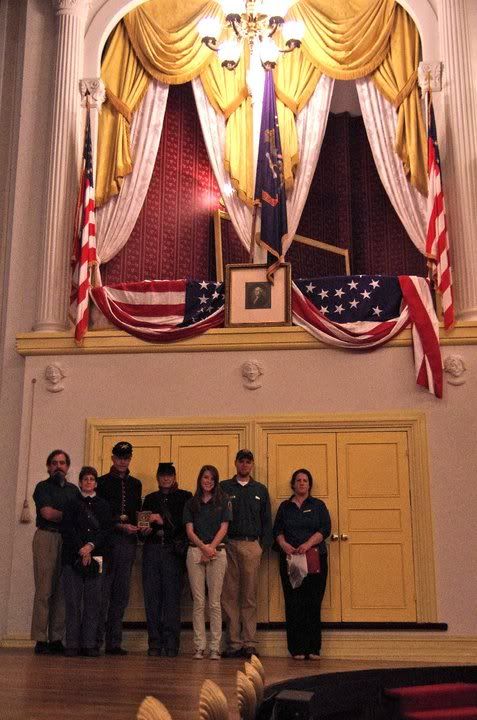 After about a few moments, we were announced as the winning group and I could see everyone's faces light up as the audience began to applaud. I couldn't have felt even more proud for our group of wonderful volunteers. Before we proceeded back to our seats, we received a nice wooden plaque that we immediately decided to bring back to Antietam, and we got our picture taken directly under the presidential box in which Abraham Lincoln had been seated in.
All in all, it was a proud day for us all. It is definitely a day in which myself, and the whole Antietam family will never forget. Congratulations Battery B, 4th United States Artillery Living History Group!